Huski is a little business that is starting to have a big impact on how skiers eat & drink when on holiday.
The Huski Story
Started in 2016 by 3 British skiers, Huski is a new generation food and drink company with a team of talented restaurant-trained chefs in our Bourg St Maurice kitchen preparing delicious dishes so that you don't have to. Then we'll deliver your food to pretty much wherever you are in the French Alps, so that you can focus on enjoying your skiing holiday.
Six years on we are growing fast, with a team of 20 making thousands of dishes that are then packed and delivered with care to your ski resort.

Huski's success
Since Huski launched, figures continue to show that demand for our high-quality meals is constantly growing. Brexit has put paid to many of the traditional chalet-style holidays people have been great fans of for so long, but the appetite for skiing holidays remains strong. Self-catering is therefore on the rise and with Huski in tow – it's like having your own restaurant at home, except that you're not the chef.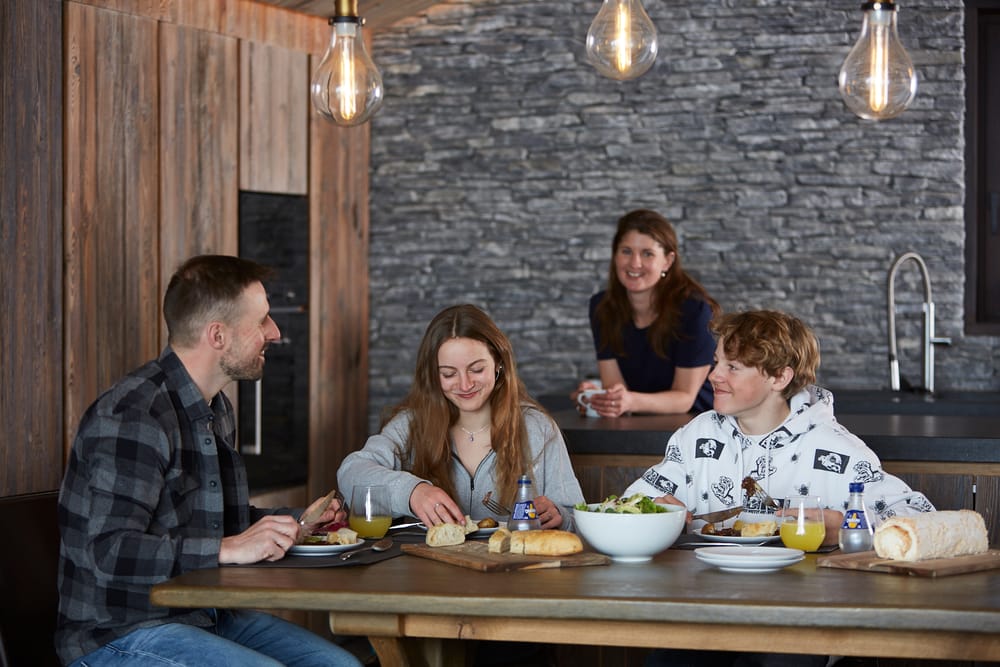 Great Quality Service
There's enough to think about when you're booking your skiing holiday – seeing if last year's salopettes still fit; everyone's passport still valid?; where to go; transport; lift pass and insurance; ski and boot hire; plus the extra layers of post Brexit travel joy; IF, on top of all that, you have to fight your way to the overpriced resort supermarket, buy everything, lug it home and then cook it, honestly, Huski is a complete no-brainer.